As promised, I am here to do some blogging about the tour we finished a couple of weeks ago in support of Mr. Jamie Lidell.  I'm just beginning to feel recovered from it -we covered a lot of ground in a short amount of time.  Going in to the tour, I thought we were different enough as musical acts (Jamie and I) to make for an interesting (albeit, perhaps slightly odd) show. I was actually really excited about doing something different instead of just touring with another singer-songwriter/song-oriented band.  I thought it would be really cool to have two pretty disparate acts on the same bill.  Today, having been through the experience, I'm not sure if it worked or if it can work. It was truly difficult at times, but completely spectacular and revelatory at others.  In all, I'm really glad we did it and I feel like I learned a lot.  
As a music fan, I love it when I go see a show and there are really different types of music on the bill.  It keeps me on my toes and keeps me from being a complacent listener.  But these types of shows happen so rarely.  Why is that?  And why are people so resistant to it?
In any case, I had a great time playing the new songs with my band and getting to meet some new folks (Jamie and his crew were some of the nicest peeps ever)  and especially, playing the fucking 9:30 club in Washington D.C.  I really should do a whole blog post just about this place.  I have never played a better venue. Better in every way.  Good sound?  Check.  Great staff?  Check.  Treated like a human being and not just like the the opening act slime?  Check.  God, the people that run that place deserve to be knighted or something.  When we were leaving, Jon Langmead who plays drums in my band said…."I wish I could live here."  Seriously, that's how great this place and the people who run it are.  
Ok, so here's some of my fave photos from the tour.  If you'd like to see (many) more, you can go to my myspace page where I just uploaded way, way more than you'd probably ever like to see.
Me and Michael Brodlieb (bass) in the van en route to Chicago:
Lidell & crew soundcheck at Bowery: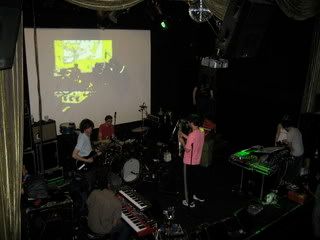 Set list, big and little:
The back of Chris Lombardi (and us on stage at Bowery):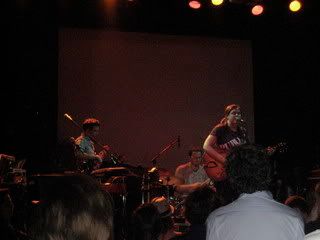 Ladies and gentlemen, Jon Langmead on drums: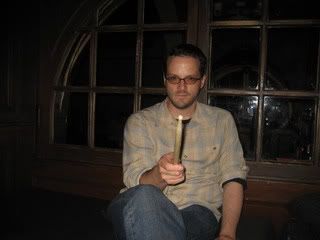 feeling it:
flashing lights: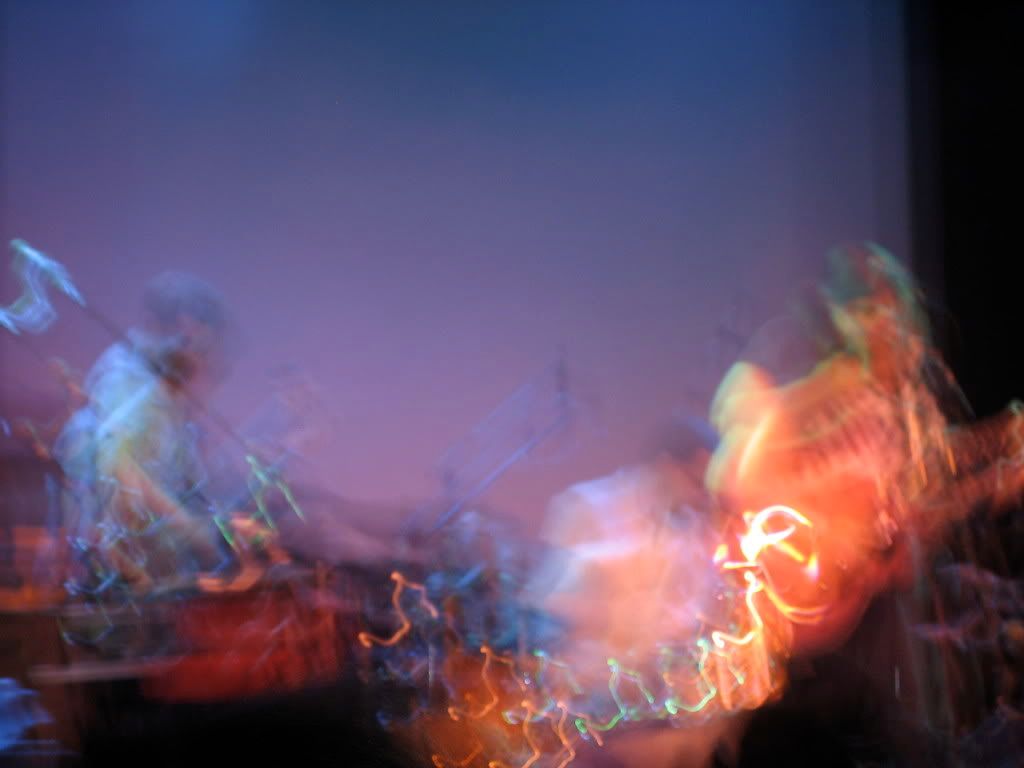 That's it!  More soon….
Love, JO'C