Hello Everyone!
I fully expected to do another one of these record store visits sooner, but long drives chasing the Jamie Lidell tour bus kept us from record store adventure #2 until yesterday in the lovely city of Philadelphia.  
We decided on A.K.A. Music after having it recommended to us on various occasions.  Max was working the counter and he gave us some very useful information.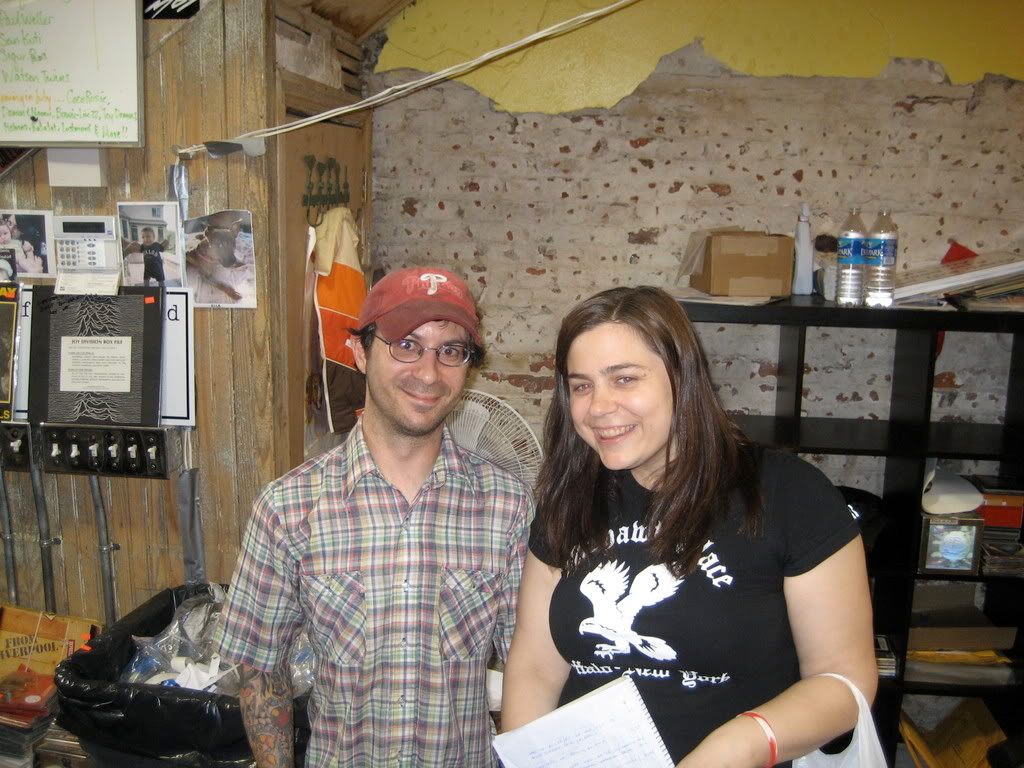 JO'C: How long have you been working here?
Max: Almost 2 years.
JO'C: What's your favorite new release?
Max: Well, it's not "new", but I like the Rayne reissue.
JO'C: (Confused look)
Max: They were a late 70's garage band.
JO'C: Cool. Where do you like to listen to music?
Max: At home.
JO'C: And what is your preferred format?
Max: Vinyl.
JO'C: Finally, where's your favorite place to eat in Philly?
Max: Good question. John's Roast Pork on Delaware Avenue. They have great pork sandwiches and great cheesesteaks too.
JO'C: Thanks Max!
I would also like to note that A.K.A. has a really great bargain bin used cd selection. I got a bunch of greatest hits discs for 2.99 – New Order, Kinks Kronicles, and some weird Prince Greatest Hits I hadn't seen before. Also a Massive Attack soundtrack and a disc by the Departure Lounge that I didn't have. I would have spent many hours combing through it if we'd had more time.
PS. I'll do a blog sometime soon about the actual shows we've been playing!